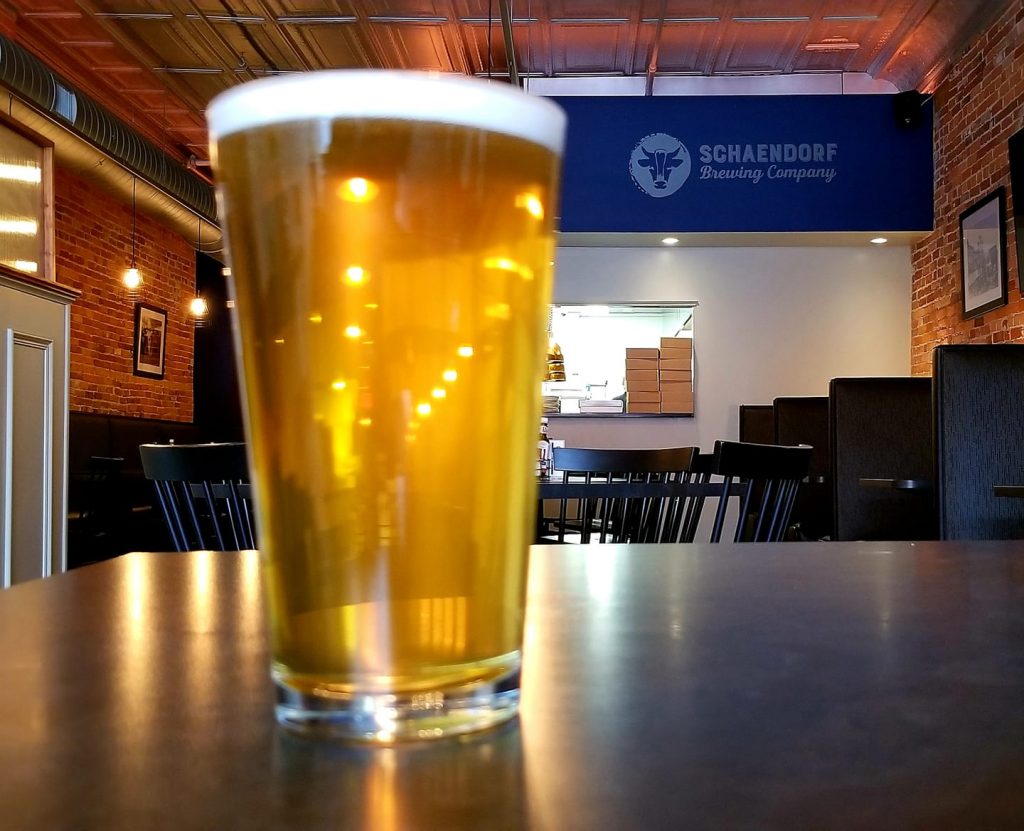 The bustling city of Allegan is home to a few historical sites and popular streets. This is where Schaendorf Brewery stands.
The building was built in the 1800s. It had many uses over the years including a car dealership, meat market, and the site was once where the Independent Order of Odd Fellows was located.
Ben Schaendorf is the founder of Schaendorf Brewing Company, located on 420 Water Street. They opened their doors to the public in October 2018. The Schaendorf family is no stranger when it comes to business ventures. They came from a family of farmers, brewers, and food enthusiasts. Theis family is the second generation that runs a local dairy farm that provides a farm-to-table cuisine, and more importantly delicious hand-crafted beer from Allegan's Schaendorf Brewing Company.
Schaendorf has worked in their dairy farm and custom harvest business since he was 10. He took his experiences from their family business thus making him more equipped to expand and develop his brewing company. He applies his expertise and experience to make Schaendorf Brewing Company grow even bigger. Schaendorf had different jobs ranging from Logistics Manager to Operations VP, he is also a partner in Schaendorf Cattle Company. Schaendorf decided to make a move and open Schaendorf Brewing Company in 2018 when a property became available for purchase. He took the opportunity to open up a restaurant with his wife Nicole and their three kids.
Kyle Heslip is the man behind Schaendorf's beer. He is Schaendorf's brother-in-law and also one of the co-owners of the brewery. Growing up, he helped his father grow hops beside their house in Howell, Michigan. He traveled to different breweries throughout the entire state. He attended Michigan State University, where he earned his Biochemistry and Molecular Biology degree. Heslip also met his wife, Nicole, in university. Heslip started to dabble with home brewing while completing his doctoral research in Medicinal Chemistry at the University of Michigan. His experimentation led him to become the head brewer at Tapistry Brewing, located in Bridgman, Michigan. Although Heslip strives for that clean, true-to-form beer, he also hopes to showcase the mixed and wild fermented beers at Schaendorf.
Schaendorf Brewing Company loves their community, which benefits the farmers, their company, and the people who visit their restaurant. Moreover, it is better for the environment. Sourcing local products seems like a trend in Michigan's breweries, which is great. Locally grown produce is typically much safer than imported produce. Crops that are out of season are often picked unripe, then are artificially ripened with ethylene gas. Locally grown food may also contain less or no pesticides at all. By buying and eating local produce, you are also doing your share in helping the environment because it reduces CO2 emissions. "Food miles" is the distance that food travels from farm to consumer. The farm-to-table cuisine that Schaendorf has is a great way to reduce their carbon footprint.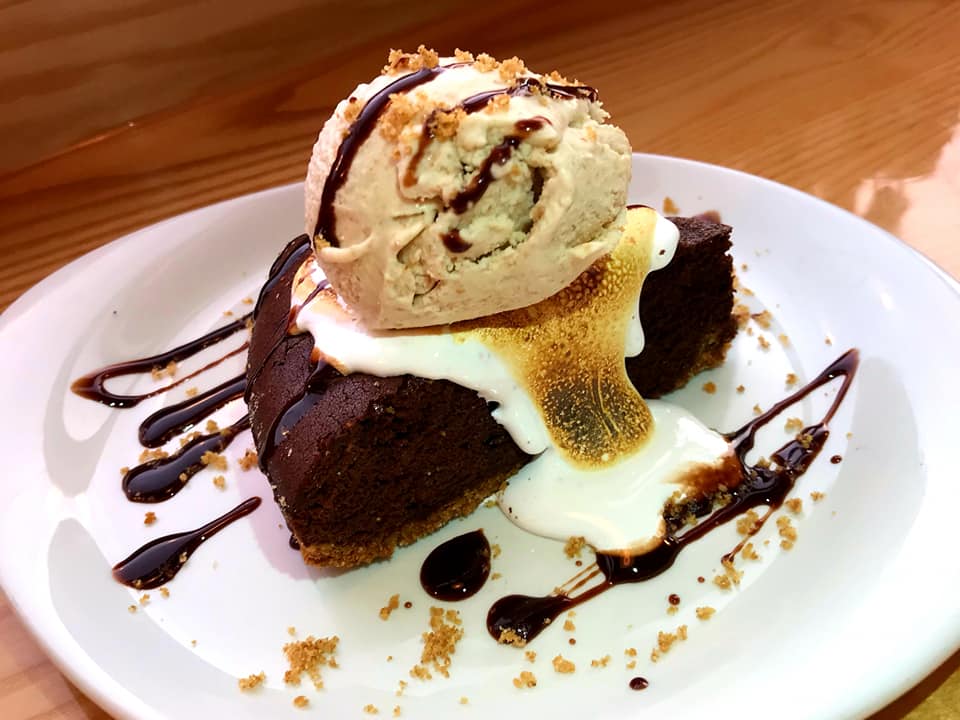 Opening the brewpub is just one part of the four-phase project that Schaendorf and his team are working on. The first few phases were already completed, including the re-opening of their restaurant at 412 Water Street. Heslip leads the on-site beer production facility. The brewery has a seven-barrel system that regularly produces fresh, hand-crafted beer and their barrel-aged beers that are one of a kind. They also intend to offer to-go beers for their patrons.
Schaendorf Brewing Company features farm-fresh beef raised from their backyard at Schaendorf Cattle Company. They also feature a market section in the restaurant where customers can pick-up fresh meat and their to-go beers. The final phase will include the restoration of Rebekah Hall, which will be used for corporate events, weddings, and special celebrations. It used to be a place where people of the community gathered and had festivities. The name Rebekah is in honor of the female arm of the Odd Fellows, and Schaendorf intends to keep its name in recognition to all of the women that bring the people together. According to Nicole Heslip, the brewery's communications specialist, their goal is to refurbish and then reopen the hall to the public after being closed for 30 years. By giving Rebekah Hall a facelift, it will serve its purpose once again after many years.
Aside from beers, Schaendorf Brewing Company was also recognized for its great-tasting burgers. They were nominated for MLive's Michigan Best Burger. Schaendorf Cattle Company raises animals without adding hormones. As much as possible, they source produce and other ingredients from Michigan farmers to keep their menu simple, fresh, and more importantly, local. The chicken that they use is from a family farm called Ottos' Chicken in Middleville. Like Schaendorf, they also raise hormone-free and antibiotic-free chicken. When it comes to their milk, they choose their own, which is Fairlife, bottled in Coopersville and sold under the brand name Fairlife.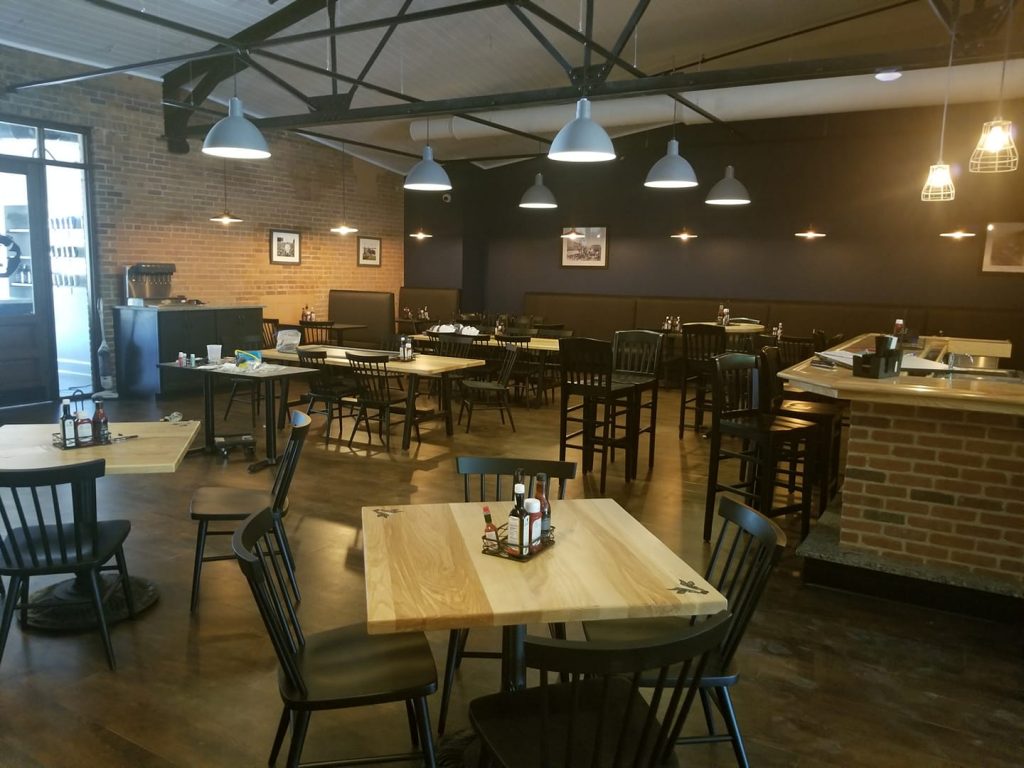 Their extensive beer menu being served on tap is still growing. The brews available on tap and to-go bottles are Home Time Lager, Short Sleeves Red, Little Light Hefe, Warp Star Wheat, Mimi Bear Hazy Pale, CORNER! IPA, Rainbow Taste Hazy IPA, Two Coin Trick DIPA, and Muckduff Stout.
What is a brewpub without a mug club? Schaendorf enjoys this membership as well even though they are being offered to a limited number of people and available on a first-come-first-serve basis, which runs from December 2019 to January 2021. The fee is $75, and it includes a $1 discount on SBC beer refills all day, every day. It also includes a $2 discount on SBC growler refills. They also have specialty discounts for the mug club members. Participants will get a custom handmade 20 oz mug, which will stay at the bar. They will also be given advanced access to special releases.