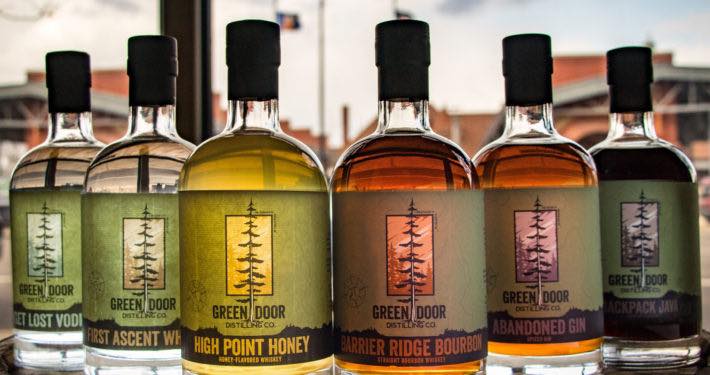 K-Zoo isn't called the beer capital for nothing.
The eclectic city of Kalamazoo, Michigan is home to breweries that pioneered the craft beer craze. Kalamazoo is rich in art, history and with a strong community, which is what makes it the perfect place to start a business, especially anything related to the liquor industry.
You'll be surprised by how the microbrewery, craft beer industry is still booming in Kalamazoo. By craft meaning they do it by hand, the way it was done in the past – the artisanal way. It's quite amazing how these like-minded people end up in the same place.
Kalamazoo is home to Green Door Distilling Co., an award-winning distillery located in Kalamazoo's River Edge District. If you think that Green Door is just another liquor company that sells spirit, you're partly mistaken. They do sell handmade, small batch spirits, but what makes them special is their unique concept in offering their products to consumers.
The adventure of Green Door Distilling Company started with two guys who had a completely different path before the birth of their business. Jon Good and Josh Cook both graduated from West Michigan University. Good earned his degree in Civil Engineering in 2012. He then continued his studies at West Michigan University and earned his master's degree in Engineering Management in 2015. His partner, Cook, is from the College of Engineering and Applied Sciences. After graduating from college and being in the work force a while, they saw the end to it. The spark and love that they used to have for their careers wasn't the same as when they started. According to the founders, what they loved to do for a living before- turned into a routine, and that routine was going to be the same for 30 years.
Fast forward to 2016, they opened a business. Their business was the first of its kind in Kalamazoo since 1858. The name behind the distillery is a nod to prohibition and speakeasies. A speakeasy or a safe place to drink was marked by a green door during prohibition. Green Door Distillery Co. is the result of their love for new adventures and dynamism. Each bottle will lead you to a specific location, literally.
How?
By buying a bottle first, then take a closer look at the top-right corner of GDDC's logo. From there, you'll see coordinates that will take you to a new adventure. It is best to bring along the bottle, and once you arrive at the destination, you'll come to a realization that it is the perfect spot to enjoy craft spirit and disconnect from the world. Take the scenic route slowly and just enjoy the moment.
Upon entering Green Door's premises, one will feel the rustic and industrial vibe of their tasting room, located in a 4,000 -square- foot building across Louie's Trophy House Grill at 429 E. North Street. According to Cook, the 33-foot bar facing recycled scrap metals gives their visitors a real customer experience with the staff. Inside, tables are spread out, and wood pallets and recycled wood doesn't go unnoticed, as they are pretty much everywhere.
They were then joined by mixologist Angie Jackson as its first full-time employee. Formerly running a company called Traveling Elixer Fixer, she joined the distillery and was given the master alchemist title and tasting room experience manager. 

Craft breweries were wildly popular and inspecting the first distillery in Kalamazoo posed a challenge to city staff as they were used to assessing the former. While there was a bit of a learning curve with Green Door, they have become an instrument that helped the government to shape and produce guidelines for distilleries.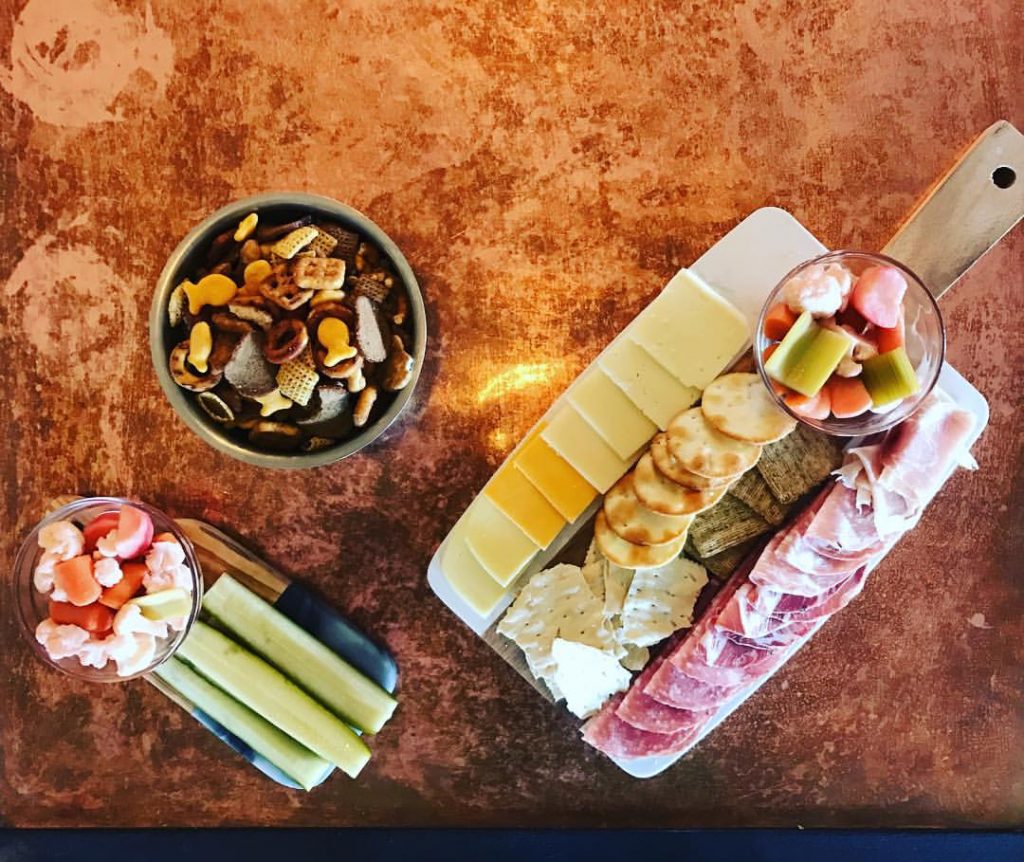 They believed that Green Door will be the first of an expected wave of distilleries that will be popping up in Kalamazoo, and they sure weren't wrong about that. They started with a 300-gallon still, which is made from a mixture of copper column and stainless-steel pot. The still was primarily for whiskey, but it had removable parts that they could interchange to use for other products.
By late 2018, Green Door unlocked another achievement. They quickly realized their still wasn't big enough to keep up with the demand for their small batch spirits. They purchased a new still with the hope to brew another additional 12,00 gallons of spirit that is locally made.
In the same year, the hard work that they put into developing their spirits paid off. They were recognized by some institutions in the distilling industry. Green Door's Abandoned Gin made it to the Top 50 Gins in America for 2018 by Fifty Best. American Distilling Institute gave a silver medal for their Get Lost Vodka. Green Door's major award in 2018 was being named as Michigan Distillery of the Year by New York International Spirits competition. According to Good, these awards gave the company more motivation to continue what they do best.
If there was advice that Good could give to aspiring entrepreneurs, it is to embrace the struggle, which is a beautiful mantra. We struggle with everyday life, we just have to get through it to get to the good parts. And in that struggle, we discover new things about ourselves.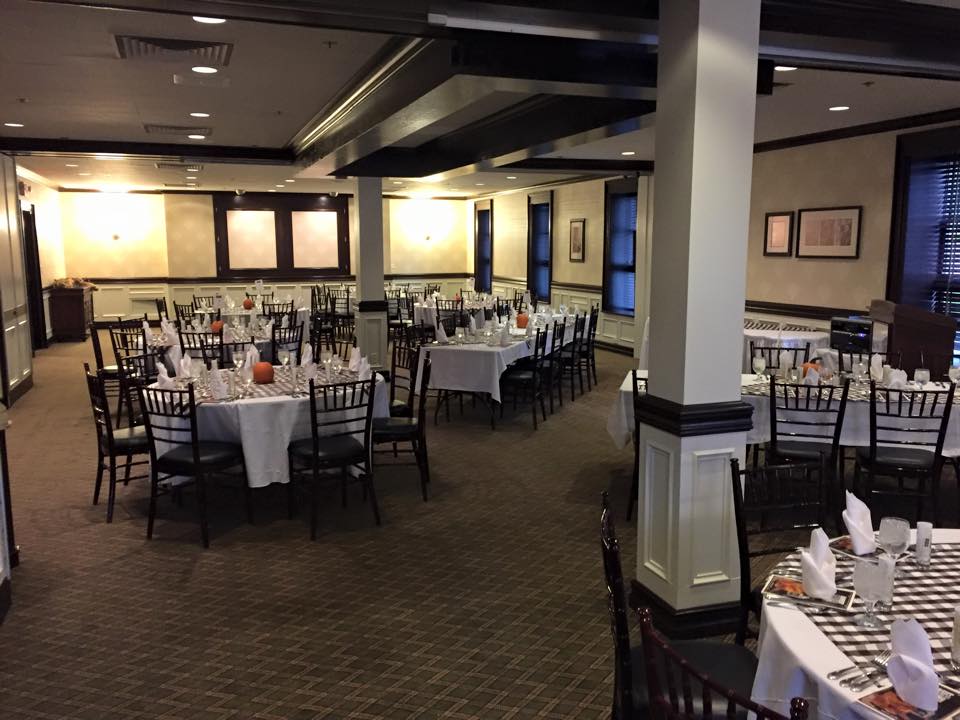 The tough times that we go through is to test our endurance, how far are we willing to go, and how much are we willing to sacrifice to achieve our dreams. The struggle that we experience makes us better and makes us value the outcome. As mushy as it sounds, it's learning to appreciate the rain and looking forward to seeing the rainbows.
We would like to end it with a more applicable quote, from the words of Franklin D. Roosevelt, "a smooth sea never made a skilled sailor."