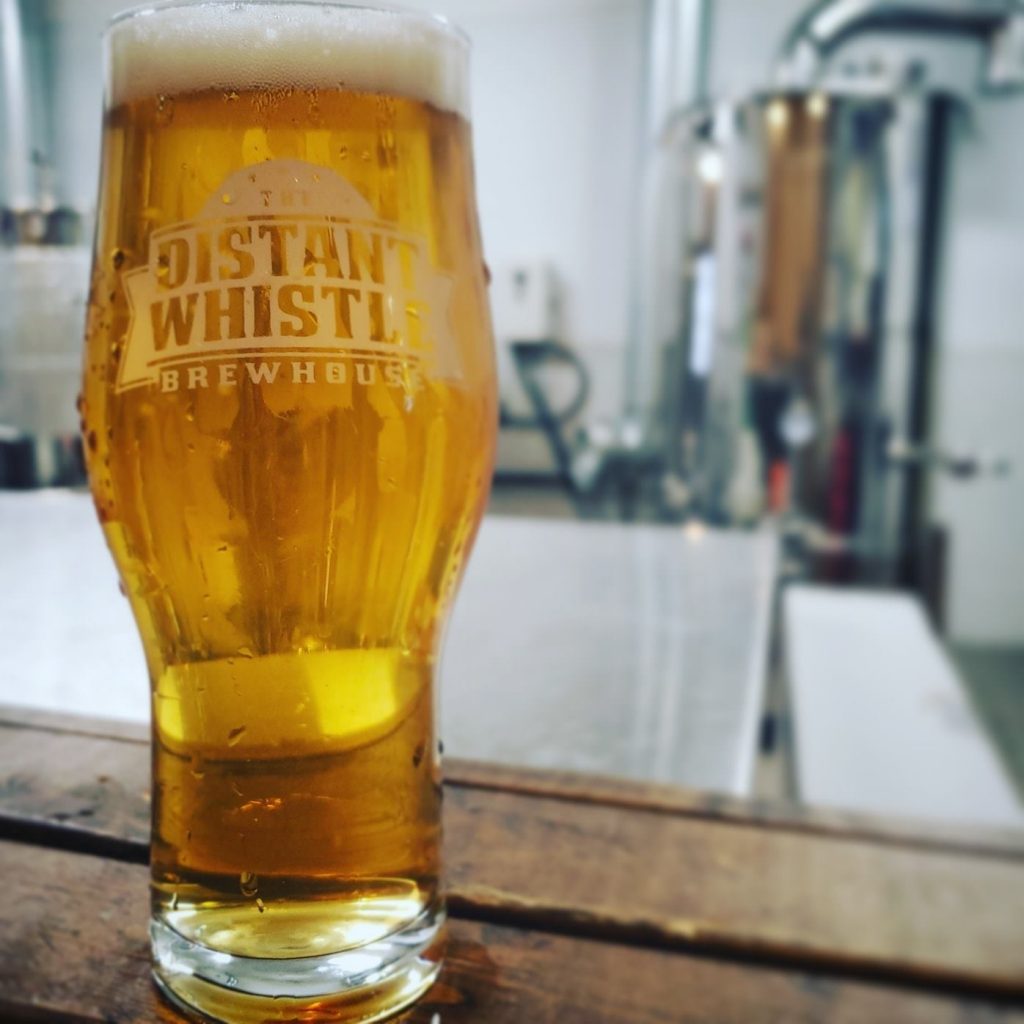 Kalamazoo is a good place to start a craft beer business. To date, the city is filled with more than 200 breweries, including industry leaders such as Bell's and others that are still thriving.
Others thought that the rise of microbreweries would just be a fad. It would be safe to say that those folks are mistaken. While some of the breweries decided to stop and close the business, they were immediately replaced by new ones. 
According to Dane Bosel, as long as a brewery makes good beer, they will be given the utmost support from their town. Bosel is the co-founder of a microbrewery called Distant Whistle Brewery located in downtown Vicksburg. 
They opened their doors to the public in September, 2016 at 118 S Main Street, just a 20-minute drive south of Kalamazoo. Bosel partnered with his long-time friend Andy Clouse. The two first met in college, as former students at Northern Michigan University. Both brewed in Bosel's garage for two and a half years before opening their microbrewery business, which is the Distant Whistle. Prior to starting their brewery, they had different majors at University. Bosel majored in Outdoor Recreation and home brewing on the side while Clouse majored in Digital Cinema while getting a part-time shift at Walmart.
Bosel is a stay-at-home dad with three children and his wife is a high school teacher in Vicksburg. Clouse and his wife Mary Ann moved to Portage. The idea started from the time Clouse moved; he needed a space where he could store all his brewing equipment. Bosel suggested storing them in his garage, but there was a catch – the brewing equipment should be put to use. The idea of building a brewery was conceived.
According to Bosel, the name seemed to reflect the old pubs back in the days. It was inspired by their memory growing up and constantly hearing the whistle of the train in the village, so they stuck to it.
They give back to the community by supporting the local business in the area. How? They encourage people who visit their brewery to order their favorite food from nearby restaurants, like a twist to the bring your own concept. Because of their philosophy, which is to make great beers, the BYO concept allows them to focus on brewing and crafting the best beers possible, which is what they excel in. Near the bar, you can find menus from local restaurants.
The guys at Distant Whistle make classic, traditional beers. However do not be taken aback, as they are innovative too. One of their goals is to keep beers as fresh as possible. Nobody wants a stale mug of beer. The guys also want to achieve consistency in their brewing process by using their three-barrel brewery and seven taps. It is a common fact that the brew houses in Kalamazoo county and the surrounding areas love their local produce. The Distant Whistle is no exception. They see to it that the ingredients are sourced locally.
Now the fun part, beers of course! First on the list is Backpacker's Blond Coffee Blonde Ale, a 6% ABV American blond ale. The beans from Ron's Beans infuse the drink that gives off a delicious roasted coffee flavor in a clean and balanced golden ale. Fun Fact: According to Ron's Beans' owner, Ron Martin, the roast was created especially for the Backpacker's Blond Ale, a well-rounded and not too acidic flavor profile.
Shadow Dog Brown Porter has 5.3% ABV. A brown porter that has flavor profiles from chocolate and roasted malts, combined to make a malty porter that is dark and bittersweet. A classic lager taste that has a crisp and delicious flavor, the Festbier German Lager has 5.8% ABV and is made from crisp pilsner malt and light hops. Satellite Pale Ale has 5.6% ABV with crisp citrus and floral flavor notes, combined with a grapefruit aroma. Perfect for those who want their drinks on the hoppy side.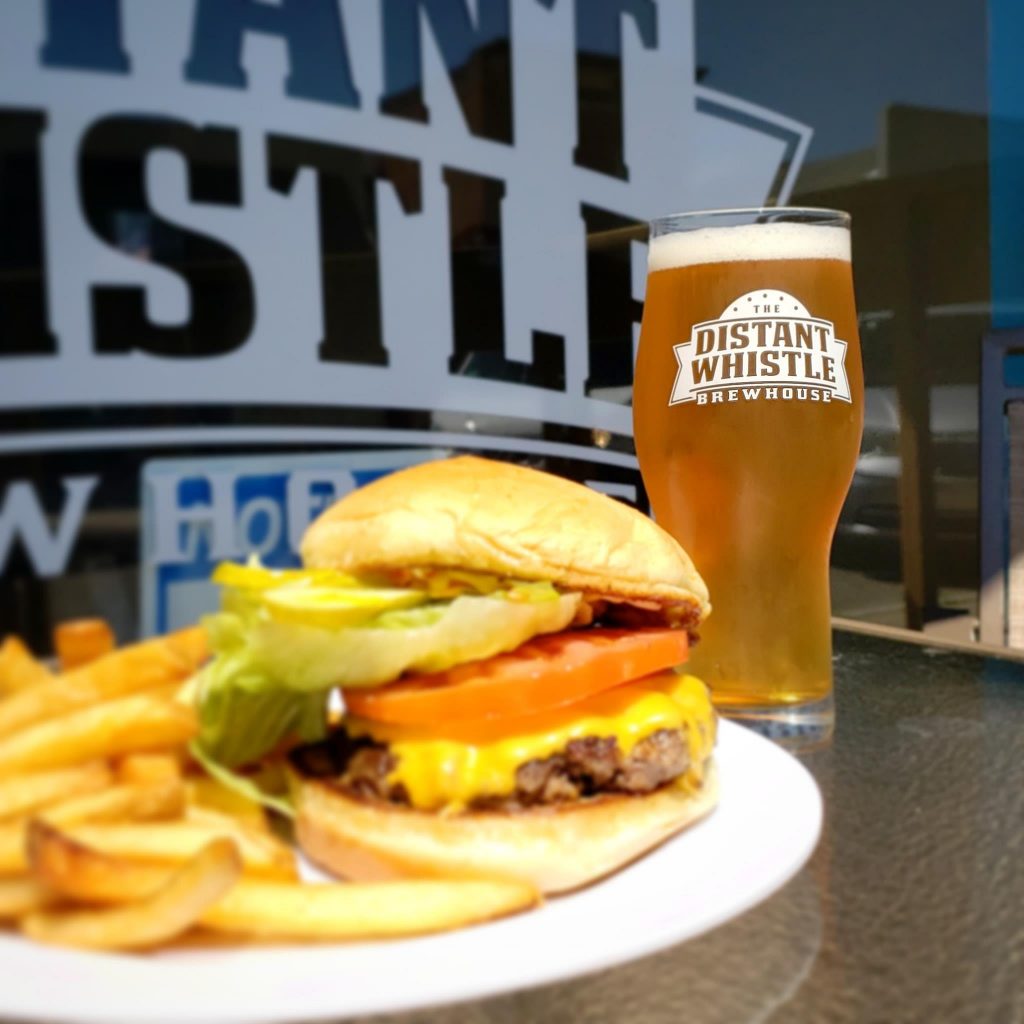 Popular among the patrons, Paramount IPA is an American style IPA that boasts 7.2% ABV with grapefruit blend and resin aroma. A hoppy IPA that has a light body with strong citrus flavors that give a clean dry finish. Zappa Dabba Doo IPA is a tropical hoppy IPA that has 6.7 % ABV, brimming with papaya notes. The finish has flavors from soft fruits and strawberries.
Last but not the least, Raspberry Parade Raspberry Wheat Ale, 5.9% ABV is a fruit wheat ale that is perfect as a welcome drink for the warmer weather. It has tart flavors from raspberry. They also offer wine and cider like the Smashing Cocktails, a hard apple cider drink that is infused with flavors from ginger, cranberry, and lime.
Another fun fact about Distant Whistle is that they get their customers involved in the search for the perfect name for their unnamed beers. The Distant Whistle also has a mug club for their beer-loving patrons. They also hold a competition in which local home brewers can join and brew their own versions. Contestants will then proceed to a blind test to see who will win. After the result, they will be invited by The Distant Whistle as guest brewers and use the recipe to brew and serve it on tap to the public. By doing so, they encourage more people to keep on working on their craft. The guys wanted to create a place for people to drink, relax, and meet new friends. Board games are also available, free of charge.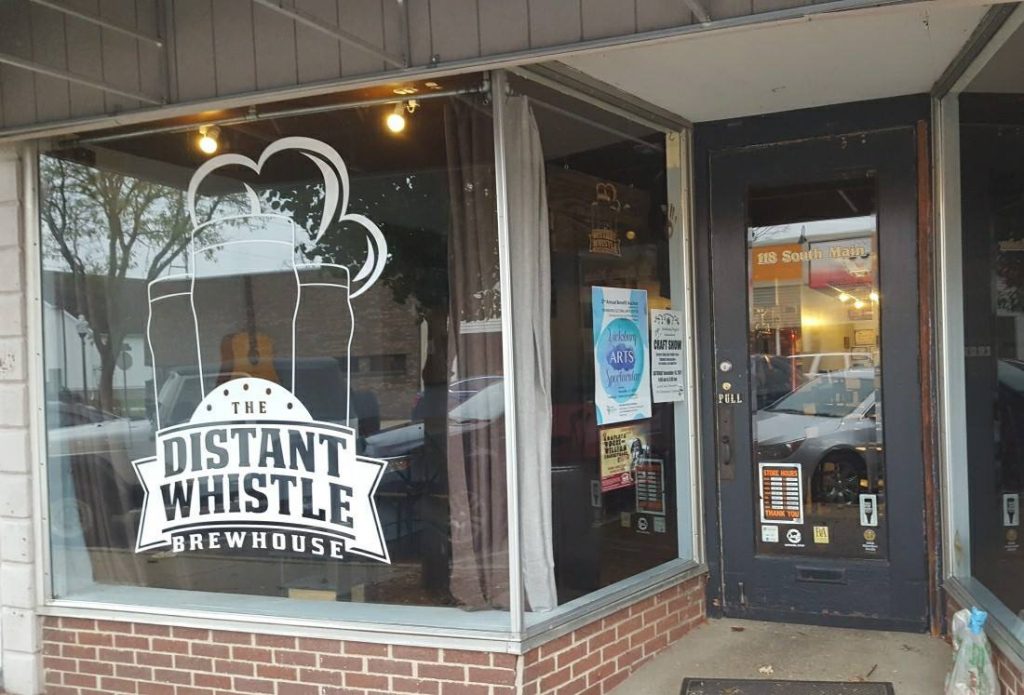 Distant Whistle teaches us that sometimes in order for a person to succeed they have to focus on what they do best. In their case, it's brewing beer. It is amazing to see that such a thing exists, they do not think of other local businesses as competitors, but instead they support them. If you think about it, selling one product alone could make a business fail, but Distant Whistle proved to be an exception. Aside from great craft brewed beers, love for the community is the secret sauce that makes them such a big hit.