One Friday night, three sons and their father had a great idea. The four decided to fill their Christmas growlers with a new beer that they had never tried before. They enjoyed this the first time so they continued to try it again until it became a weekly tradition. They called it "New Beer Friday." They told some friends who then spread the word themselves to their friends. It was fun and they looked forward to it every Friday night.
They only have one rule: to keep trying beer that they never had before.
After a few more creative events including beer, Jake Lohse decided to purchase a real home brewer system and began experimenting with recipes in his garage. He then joined a club, did extensive research on the internet for tutorials, and read books about the science of brewing. He even went the extra mile and bought a microscope to study yeast in his basement. He went on countless trips to visit Bell's General's Store and Siciliano's.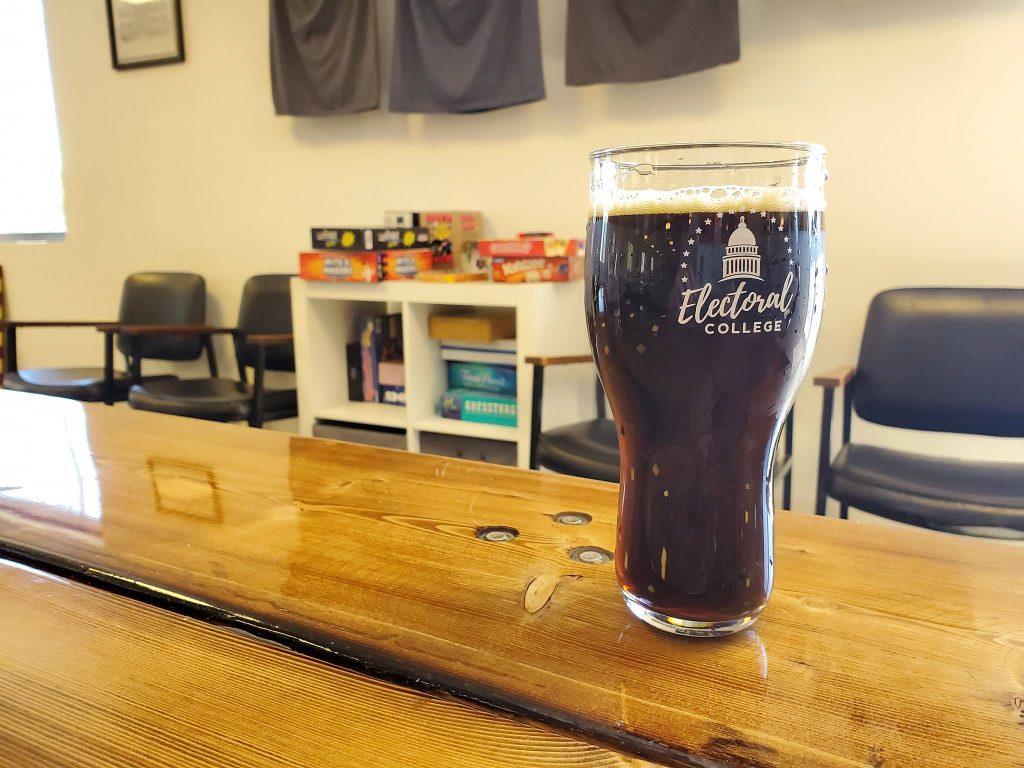 Founders Jake and Kayleigh Lohse are also known as the President and the First Lady of the brewery. According to them, they never intended to build a brewery. They have a passion for beer and bringing people together, which makes so much sense. Jake Lohse loved everything about beer, from sourcing ingredients, experimentation with different flavor combinations, to the craft beer community. Even more so, the couple wanted to share the unique experience of New Beer Friday with people in Portage. During the process, they realized that beer brings people together. 
The building where Presidential Brewing Company is currently located used to be a laser tag and mini golf business. Now it is home to the brewery and restaurant space that John and Kayleigh Lohse own. It has a clean, open look. They have 12-foot long dark wooden picnic tables in the dining area filled with bench seating. A few spots have tables and chairs as well.  According to John, he has high hopes for the tables to bring groups together to engage and have a good conversation with one another, or better yet, make new friends. They stuck to the theme and really went all-in. They have photos of past and current Presidents. Waitresses are seen with shirts that read "Secret Service." They have the "West Wing" for kids that has a mini seating area, toys, and a chalkboard, which makes it a very family-friendly brewery. 
"Brewed by the people, for the people." The idea is to brew beers, use recipes, and offer specials that will be determined by the patrons of Presidential. Here are a few key points to help us understand what they mean when they say their tag line, "Brewed by the people, for the people." 
There will be a Presidential Cabinet, which is the driving force behind the beers that they serve. The Cabinet members will compete with each other to showcase their mad brewing skills and create their best concoction. There will be a series of style-specific brewing challenges in which they can participate. Then as a group, The Cabinet will taste and cast their votes for their three favorite beers that will be brewed on Presidential's commercial system and served to the public on tap.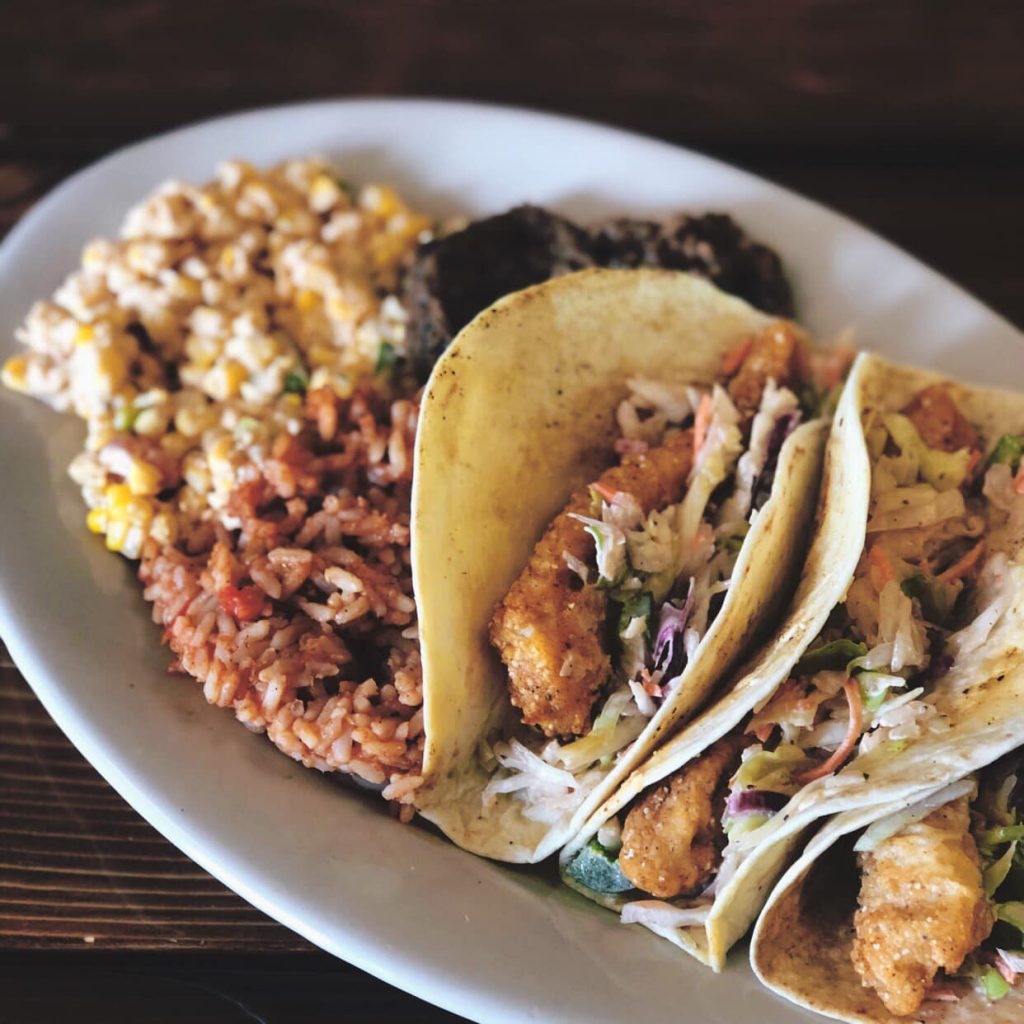 Then comes the Primary Election. Just like any other election, the people of the nation – err, beer nation – will help decide the winner. Patrons of the Presidential have the ultimate right to vote for their favorite beer in each round of the competition. Each glass purchased will be equivalent to one vote. The winning recipe will then be brewed in their large system and introduced to the public, which will become a part of the regular rotational beers. Do not fret, if your beer didn't get the majority of the votes, beers in the Presidential also have their term limits. It still has a shot in the next election. Presidential Brewing Company also has its own mug club, the Electoral College. Being a member of the Electoral College entitles you to discounted beers, free swag, and an event for members only. The best thing about their feature is a program that they have to honor veterans. You can buy a beer, write a note on a piece of paper that looks similar to a dog tag, then hang it on the wall for a veteran. So once a veteran comes in, they can just grab a tag and get a free beer. Cool right?
The beers are named after a few people you can recognize, such as their signature brew called Oatbama, Presidential's flagship oatmeal stout.  Fake Brews is a coffee blonde, or as they say "covfefe blonde." Just to name a few other popular brews: Calvin Creamidge is a cream ale; Teddy Brewsevelt is a 6% brown ale; Hallertau Blanc is a 6% IPA; Ryesenhower is a 6.5% rye IPA; and Barbara Bushels is a 7.3% Apfelwein cider. 
When it comes to the food, they serve everything handmade to order. No fryers or microwaves, so you are assured that everything that comes out from their kitchen is fresh.
Sure, they brew great beers just like any other popular brewery in the Kalamazoo neighborhood. They also serve great food. But what sets them apart from others is they add a little fun and make it a bit more entertaining. Especially with how they get people involved. They let people realize that their contribution is important and that they can make a difference. From the beginning, Presidential Brewing Company has been known for gathering people together, with hopes that people can share opinions, exchange ideas, and hopefully disagree better. John and Kayleigh Lohse, and the rest of the folks who built Presidential Brewing Company from the ground, prove that beer is a great medium for people from different circles to meet.