Paw Paw is a village in Michigan that is known for its lovely lakes and close proximity to some of the best wineries in Michigan. It is home to Paw Paw Brewing Company, a microbrewery founded by Ryan Sylvester.
Sylvester is originally from Morris, Illinois. He graduated from Morris High School in 1992 and attended college at Western Michigan University, where he played football. He also met his wife in WMU. They are now happily married and have four children. Sylvester owned his own construction business for 11 years before he began brewing at the comfort of his home in 2005.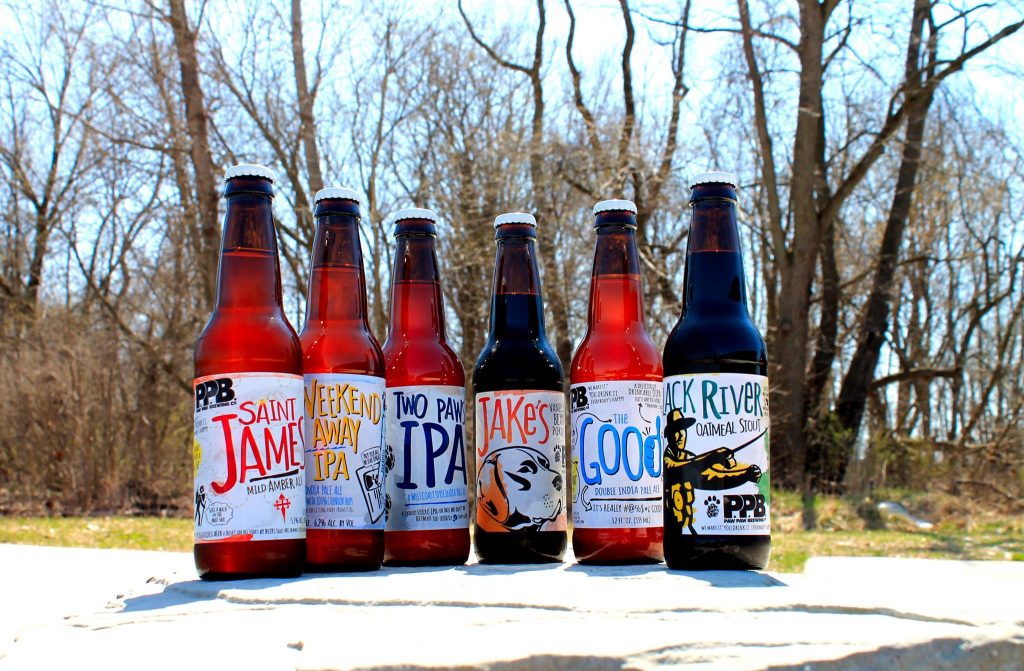 In 2017, Eric Pearlstein joined the Paw Paw Brewing Company team and partnered with Sylvester. Pearlstein is now the co-owner of the brewing company. Originally from Philadelphia, he went to Penn State and pursued Nuclear Engineering. He moved to Paw Paw after living in Chicago, where he had worked at a local power plant since 1994. Pearlstein has been a friend and a supporter of Paw Paw since the beginning.
Paw Paw Brewing Company has been around since early 2010. Their main focus has stayed the same – to create a space where members of the community can connect and have wonderful conversations shared over glasses of Paw Paw's locally hand-crafted beer.
Most of their years were spent in their former location at 929 E. Michigan Avenue. They had a good, long run on the east edge side of Michigan Avenue, where they always had a full house. Most days, especially on weekends, Paw Paw was packed with local folks holding pints of their craft beer who seemed to be enjoying their visit. Although the brewing company had a lot of success in that location, they figured it was time for Paw Paw to expand their production, serve more beers and quench the thirst of the people in Paw Paw. According to the owners, they were frustrated when large groups came in and they didn't have enough seats to accommodate them.
Paw Paw moved from their tight 800 square-foot pub and relocated to a bigger space, which is four times larger with room for a full kitchen of equipment such as a char broiler for burgers and a large dining space. They have been brewing beer in the 10,000 square-foot production facility since 2017. By utilizing the new space they transitioned from operating one-part restaurant, three parts brewery to half restaurant, half brewery. They noticed that this is the trend among local breweries in the surrounding areas as a way to evolve their business. Paw Paw Brewing Company moved into their new taproom at 780 South Gremps Street in February 2019.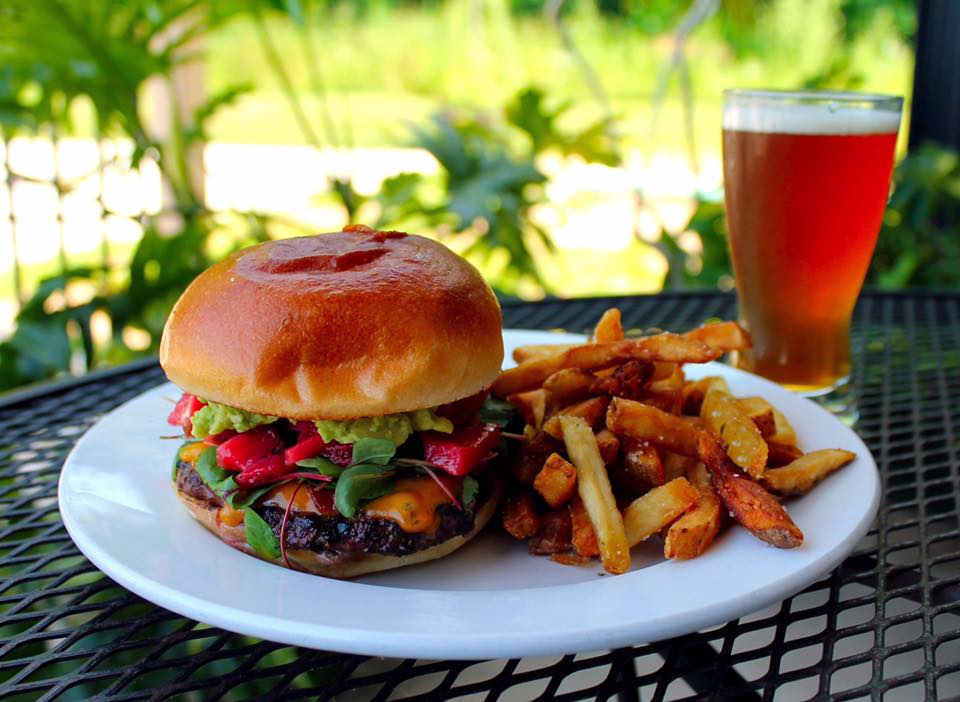 The new pub has some cool new features like a game room that has a pool table and vintage pinball games. Paw Paw also has a private rental space for hosting events, parties, and meetings, as well as a covered outdoor space including a patio for dearly beloved furry friends. They also have a stage for live performances for local artists. Having outgrown their old location, their taproom has also expanded. Paw Paw has served more beverages than ever, ranging from craft beers to wines and hard ciders. Over the years, the brewery has created more than a hundred unique recipes. During their first few years, they started with four mainstays, such as St. James Mild Amber, a dark mild amber with 5.1% ABV that is very tasty without sacrificing any ingredients.
A smooth and delicate drink that has a hearty character. Jake's Vanilla Porter is a special porter that has a rich flavor and dark appearance from the deep chocolate malts, then added shaves of vanilla bean that gives off a vanilla aroma. 2 Paws IPA is brimming with malt and hop characteristics. A well-balanced drink that has great smell and taste. Finally, Black River Oatmeal Stout has a full body that has a light roast flavor and chocolatey goodness.
They have added a few more brews, such as Paw Paw Wheat, an American style wheat ale that is light and refreshing to taste. Gum Meister Amber is an amber ale that has a sweet toffee flavor with few notes of caramel. KUA Extra Pale Ale is an American Style Pale Ale that has a great aroma with notes of citrus. The Good Double IPA is a heavily hopped double IPA, a clean and refreshing drink with notes of apricot. Mr. Sunday is an amber ale mixed with hops, a tribute to Paw Paw's hometown hero, Charlie Maxwell.
Jake's Vanilla Porter is currently not a part of the mainstay today, but do not fret, because it is a frequent guest in the taproom, including a few more brews that are quite a hit with the locals. These include Laughing Paw European Ale, an English style pale ale roasted until it achieves a bitter taste. King James Scotch, a strong Scotch ale that has 8.2% ABV with a full body of light hops flavor and slight sweetness. Raspberry Wheat, An American style wheat ale, is made from locally grown red raspberries that give off a light raspberry taste and wonderful aroma, perfect for summer. Black Talon IPA is a well-balanced drink that has a slight note of roasted chocolates. Coconut Porter has a full body that is smooth and creamy with hand-toasted coconuts that add a hint of flavor without overwhelming the chocolate flavor. South Branch Summer Ale, a citrusy summer ale, has a few notes of bitter orange peel and coriander spice.
Paw Paw also has meads and ciders.  For example they have Raspberry Cider made from local raspberries, Cranberry Mead, and Hard Cider that has a refreshing semi-sweet taste. If you wish to check to see if your favorite is currently available on tap, they update their website frequently.