Beer and music go together like peanut butter and jelly, bacon and eggs, burger and fries – you name it. Undeniably, nothing beats drinking ice-cold beer and singing along to your favorite song, which inspired Mark McPherson to create a space that has the perfect blend of beer and music. 
McPherson has a background in music. He enjoys and appreciates different genres, which gave him the desire to own a music venue in downtown Otsego back in 2003. According to McPherson, he knew that the area had musical talent but lacked the right venue to support music lovers' listening habits. 
It all started 15 years ago, on a Sunday afternoon, during a phone conversation between McPherson and Chris LaPonsie.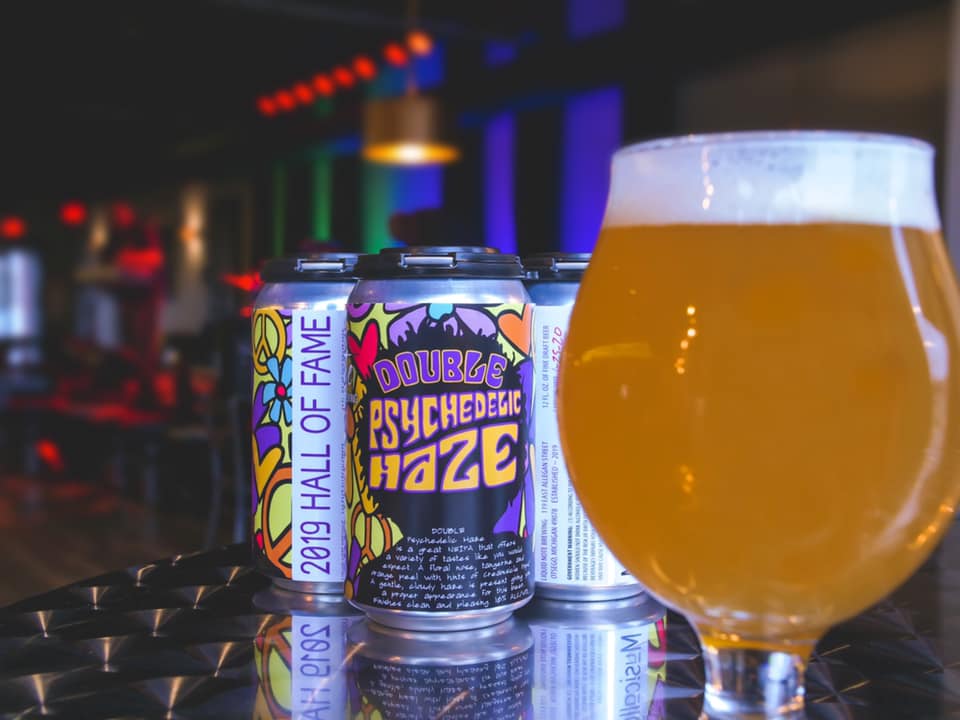 "If we could put Johnny Cash's music taste in a pint glass, how would it taste ?" McPherson asked and later used it as a guideline to design the beers of his musical dreams. Now it is known to be an original from Liquid Note called Musically Infused brews, which is also their trademark. McPherson then decided to satisfy each individual's taste buds. The aim was for the venue to host a variety of genres ranging from acapella to zydeco. It encouraged people to visit and enjoy their favorite musical genres from time to time. In 2014, McPherson and his mom teamed up and opened Maude's Taphouse, an opportunity that came when a building adjacent to them became vacant and they took the chance and opened the new brewery business venture. 
After another conversation with his friend LaPonsie, McPherson asked to buy LaPonsie's brewing equipment. McPherson also offered LaPonsie the chance to join Liquid Note as a brewer, which he accepted. He was part of a brewing company called Milgrove Brewing based in Allegan that closed in 2016. 
Fast forward to February 1, 2019, McPherson opened Liquid Note Brewing and made his dream come to life, a music destination in downtown Otsego. 
The building had a history before it became Liquid Note. It used to be Bud's Autobody, A&P Grocery, Terrace Restaurant, and Hinkle's Cafe. Upon entering Liquid Note Brewing, which is located at Allegan Street in Otsego, you will be greeted with a sensation that would make you want to sing. Tabletops and bathroom floors are adorned with old records.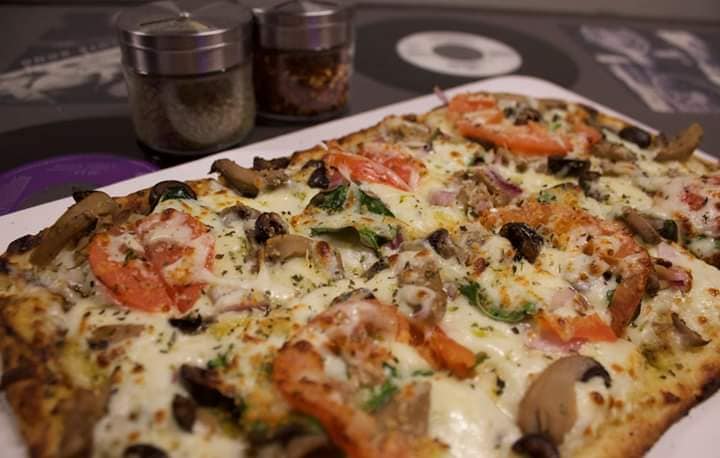 A few months after opening their doors to the public, they had a lineup of participants who were eager to perform at Liquid Note's stage. The list included The Dangling Participles, Jersey Pete and Java Joe, Franken Garry, Brother Adams, Drew Behringer, and the Marsupials. They also have hosted numerous concerts and live events in the past such as Karaoke Nights, Open Mics, and holiday specials.  Aside from the Liquid Note being a great place to showcase local artists of different genres and talents, let's not forget about how awesome their beers are.
Every beer that they serve on tap is "Musically Infused." Some of their popular beers are as follows: Candle In The Wind, an American IPA that combines the best of both worlds-  juicy from the east and dry from the south with dominating notes of pineapple, citrus, and passionfruit. The late addition of hops makes Candle In The Wind low in bitterness but high in aroma and flavor. Throwing Horns is a more bold flavor because it is a Russian styled Imperial Stout. A combination of fine dark chocolate, brown sugar, and roasted malt powder comes through with slight notes of vanilla bean, star anise, and pepper. A rich and indulging beer. Psychedelic Haze, a great New England IPA that has various flavors that would meet your expectations. This NEIPA has floral notes, tangerine scents, and orange peel with subtle Creamsicle Pop hints. It has a gentle cloudy haze that represents its name properly. The finishing taste is clean and very pleasing. Papa's Got A Brand New Brown, an American Brown Ale that is an easy drink to enjoy with a clean finishing taste. Flip Side is Liquid Note's American IPA that is a single hop variety that changes from batch to batch, a pale ale with a medium body. Bad Fish, a New England IPA  of the mango variety with Rakau hops locally grown and sourced in Michigan. Mango is added at the end of primary fermentation. It is fermented with a strain of yeast that is similar to brettanomyces, a wild yeast strain that gives off a tropical fruit flavor profile. 
Hard Days Pale Ale is an American style pale ale that consists of Cascade Hops from a farm in Schoolcraft in Michigan called Prairie Ronde Hop Farm. The hint of malt balances the bitterness of the hop. It gives off a delicious aroma that makes it an easy drinking brew that satisfies all senses. A coffee milk stout, Satchmo's Lullaby is a full-bodied sweet milk stout with notes of aromatic roasted coffee. The brewers used beans from Higher Grounds fair trade coffee to brew their Satchmo's Lullaby. The Rude Mood is an Irish Red Ale that exudes simplicity and sophistication. Sipping won't be an option as this brew has proper lacing. 
Finally, a beer that is close to McPherson's heart, DC Rockin' Wheat: a brew dedicated to his friend Dustan Colyer who has fought cancer since the age of 6. DC Rockin Wheat is an American Pale Wheat Ale.
Many of Liquid Note's employees play instruments, and McPherson is a percussionist. Liquid Note has rapidly become a favorite of the people who love to listen to music, as well for the local artists in the area. The acoustics are incredible with intimate seating and a wonderful atmosphere, not to mention that music-theme decors tie the whole music theme of the brewery together. And the especially great service that Liquid Note Brewing provides makes them such a hit with the folks in the surrounding area that it's definitely worth the visit.