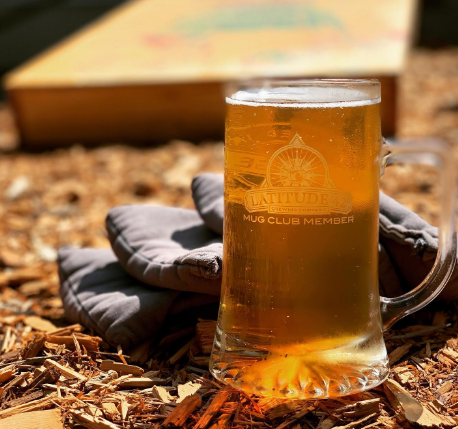 Latitude 42 Brewing Company got its name from, well, you guessed it – its geographical location, a brewery in Kalamazoo found at the latitude line of 42 degrees. 
Opened on August 5, 2013, the goal was to create craft beer and spirits perfectly paired with their scrumptious food, all enjoyed by the company of family and good friends.  
Located on 7842 Portage Road, just north of Portage Road and Centre intersection, L42 is the byproduct of brilliant minds that worked together to create a place where passion for excellent food and expertly brewed craft beer come alive. Scott Freitas resigned as a Head Brewer at Maui Brewing Co in Hawaii to pursue opening a brewing company in Portage, Michigan. He was introduced to Joe Stoddard, who has been running a restaurant for years while aspiring to open his own brewery with exquisite food. The two built their relationship over the phone after countless hours of conversation.
Freitas is originally from Oregon, which made it difficult to get started in the craft beer industry in Michigan. But nonetheless, Stoddard was confident with Freitas because he had already proven his expertise. Stoddard knew Freitas was more than capable. As a matter of fact, he had increased production capacity from 1,200 barrels upon his arrival to 20,000 during his five years in Maui Brewing Co.
Freitas takes inspiration from west coast style beers. Stoddard, on the other hand, is from Portage and wanted to give something back to the community. One factor that contributed to Freitas from immediately hopping on board and joining the team is he was told that he had the freedom to do whatever he wanted in the brewery. 
Latitude 42 is now owned by a group namely, Ruth Stoddard, co-founded by her son Joe Stoddard, Todd Neumann, and Freitas. The 11,000 square-foot microbrewery and restaurant has a seating capacity of 200 people, a charming outdoor patio, a merchandise counter, a private party room, and a 15-barrel system microbrewery. Inside the microbrewery, the bar is made up of long slabs of granite and hand-crafted tulip wood panels for booth benches for the restaurant. 
Freitas is a fan of hoppy beers. For him, hoppy beers mean happy beers. He loves to experiment with hoppy lagers and even stouts; but most often, he comes back to his happy hour- creating his hoppy IPAs. The tap list at Lat 42 is surprisingly large and diverse, thanks to Freitas – who like to brew beer, a lot! Each style of beer has its own representation, sometimes with a couple of variations and a few modifications. Just like their tap list, their menu is equally extensive and diverse, ranging from steak to seafood entrees to house specialties such as double decker tacos and brick oven baked pizza. 
The microbrewery started canning their beers only eight months after opening. They were surprised by Latitude 42's success. Freitas said they did not expect the quick growth of their business, and the development of the enterprise is a year ahead of what they had anticipated. Freitas also mentioned that he favors canning beers. Beers in cans can be kept fresh for up to 120 days, compared to bottles that can only last from 90-120 days With such a huge hit in the area, canning their beer can have a much better appeal to the outdoor crowd like those who want to bring beers to festivals, the beach, or camping where bringing a bottle would be a huge headache.
By their tenth month, Latitude 42 was booming. They have prepared to export their beer to Germany. A German delegation drove all the way from Denver, where Freitas met a Colorado-based program called Brewers Association's Export Development Program, which connects brewers to international distributors. According to Freitas, the day after their meeting, the German delegation put in an order immediately. Freitas also had a meeting with a Swedish distributor.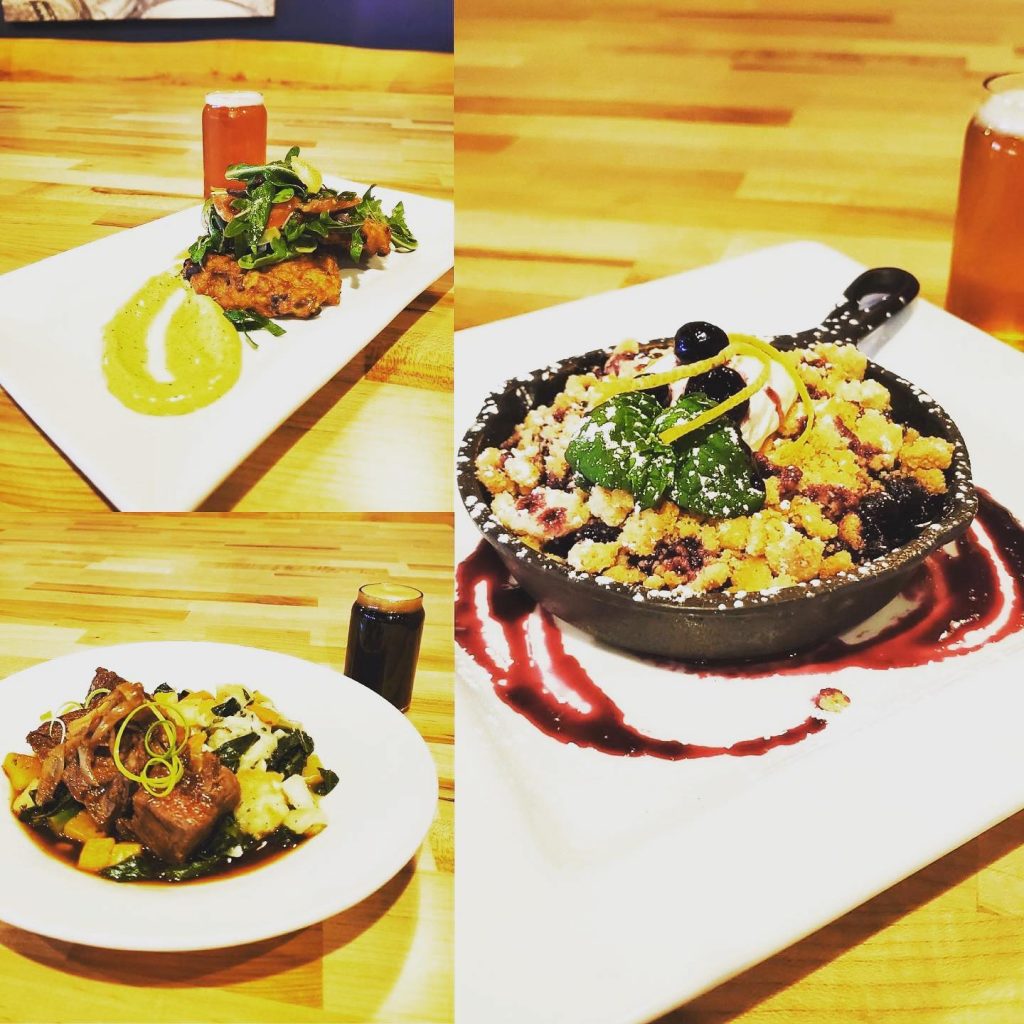 The local watering hole is making national waves. It's no surprise that in 2015, Latitude 42 bagged a few awards at the New York International Beer Competition. They have been making some noise at beer competitions ever since it opened its doors in August 2013. "Powerline Porter" won gold for the Best Robust Porter category, and their "I.P.E.H!" won a bronze medal for the best American Style Indian Pale Ales. In 2016 Latitude 42 once again won a Can Can Award- an international competition focused on canned beers from the US and Canada. Latitude 42 boasts a few awards from different competitions such as the US Open Beer Championship, Los Angeles International Bee Competition, New York International Beer Competition, and North American Brewers Association awards. 

Last year, Latitude 42 expanded by opening a restaurant and microbrewery in Oshtemo Township. It includes a space to brew test batches of beer for Latitude 42's main brewery. They also have their signature outdoor patio, where Latitude 42's charm comes from. The new location of Latitude 42 focuses mainly on ingredients that are sourced locally, providing an American-style menu that mirrors their Portage location. Each item in their menu has at least one locally sourced ingredient, according to Brad Bishop, the general manager of restaurant operations in their new location. The Oshtemo Township branch serves as a microbrewery and a distillery with craft cocktail options.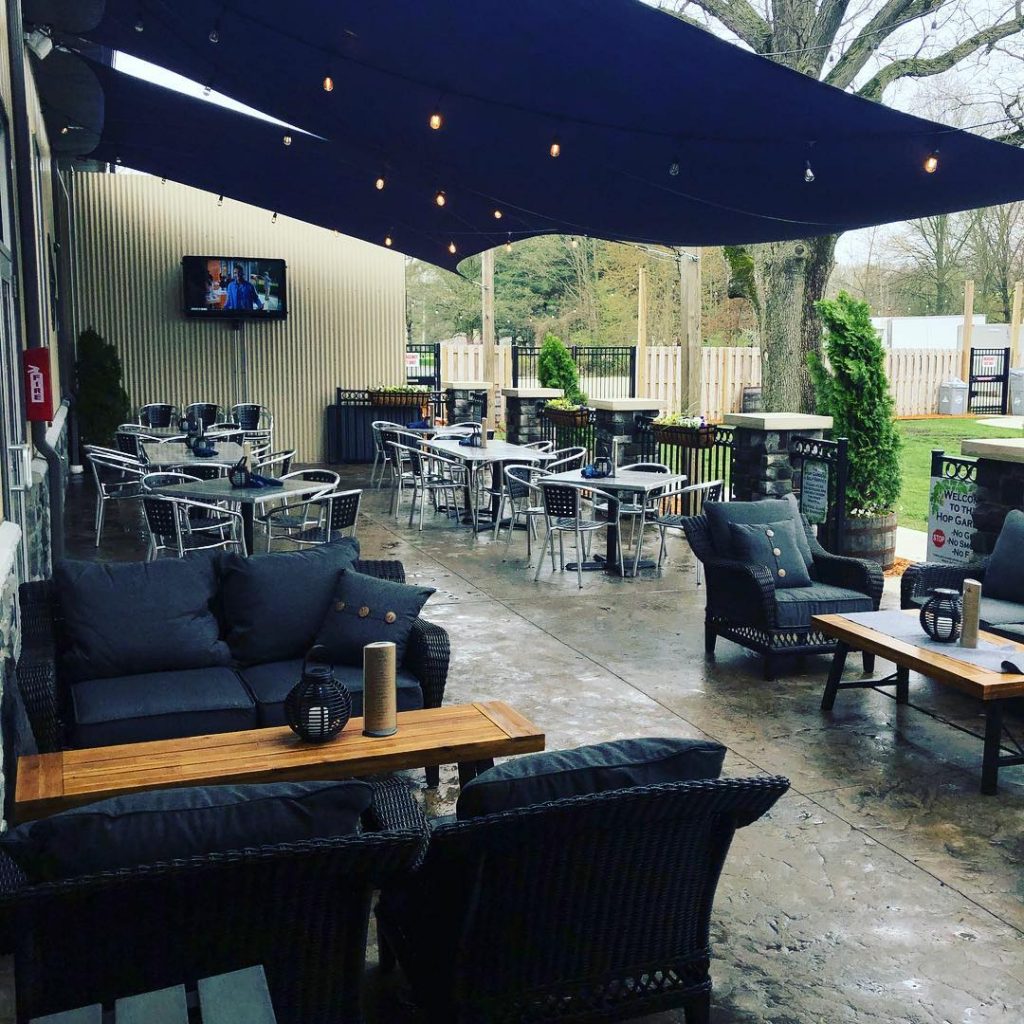 What started as small became a big hit in Portage, as well as in the new Oshtemo Township location. There were not a lot of choices, which is why people were pleased to see a craft brewery in the area. You see, the good thing about Kalamazoo's craft brew community is that they don't think of other breweries as competitors. They treat new breweries as an addition to their ever-growing family, not to mention the crowd in Kalamazoo. The sole reason why breweries like Latitude 42 are such a big hit is because they give such huge support to the local breweries.