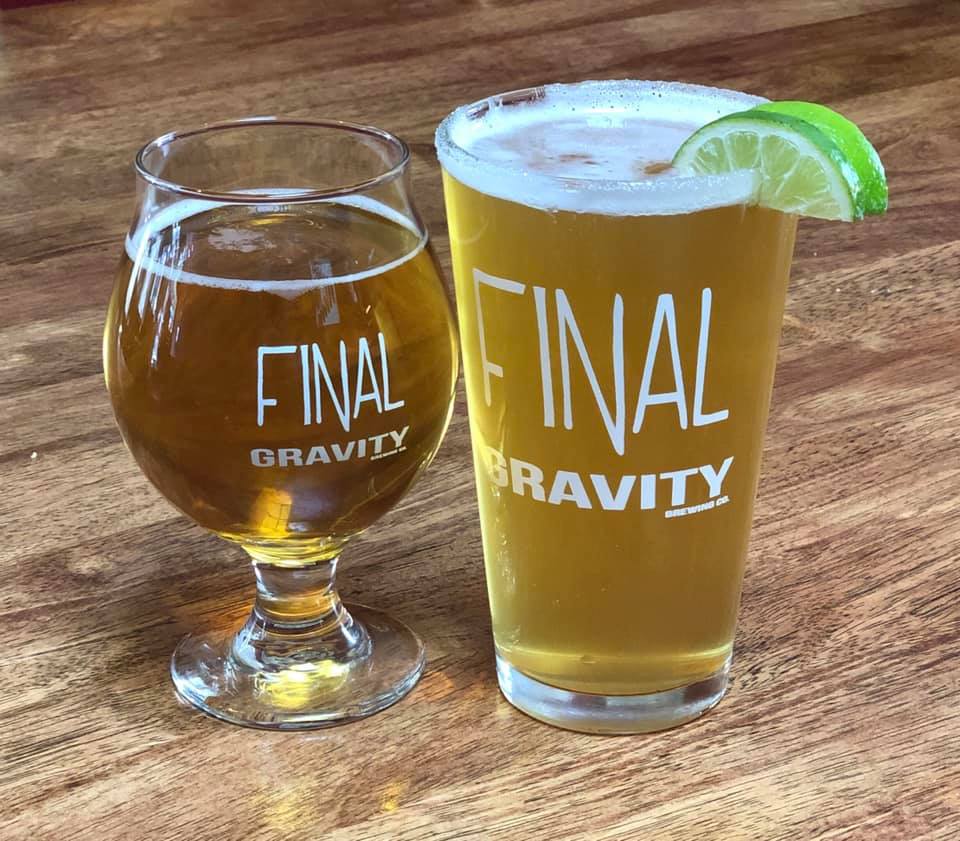 A father-and-son duo may sound like a big adventure. For this family it certainly is the case. The Christensen family, owners of the Final Gravity Brewing Company, are Michigan's local favorite. Kevin and Michael Christensen are the team behind this Brewery known for offering both classic traditional and experimental brews. Like most successful brewery stories, it just started out as a hobby. Kevin loved brewing his beer at home for 15 years. His adult son Michael was bitten by the same bug.
He got curious and interested in making beers at home, soon after he picked up the craft as well. They started when the owner of Patchwork Brewing Company needed their expertise and assistance in the beer-making process. Kevin and Michael took ownership of the company when the owner of Patchwork Brewing Company decided to step down and focus on their family.
They transformed the brewery, redesigning it so that every detail fit their taste and vision. Kevin and Michael also changed the name from Patchwork Brewing Company to Final Gravity Brewing Company. Even the menu had a makeover and they also added a few new listings. They also expanded the assortment of beers that were being offered, which really put Final Gravity Brewing Company on the map.
The one that started all the buzz is their flagship IPA called The One, which is crafted by the owner and brewmaster himself, Kevin Christensen. Kevin is more of a traditional-style brewer. His son Michael, or so-called "Beer Whisperer," is in charge of the experimental and insane but delightful flavor combinations, which are certified crowd pleasers. His brainchild is the ever-popular Uranus on Fire.
Final Gravity is known for a few things, and one of them is variety, as they don't stick to the same lineup for a very long period of time. They have 12 taps for beer and four are mainstays. The Christensens say you'll rarely come in two weeks apart and see the same beers on tap, they try to rotate the menu so there will be a variation.
The first Final Gravity was originally in Decatur and opened in July 2014. They opened a second location in Kalamazoo after being a big success. The Christensen family had their fair share of how Kalamazoo's craft beer industry is flourishing. Both briefly brewed craft beers at now defunct Sunset Boulevard Brewing Co. They have also done collaborations with some of the breweries around Kalamazoo and have also gained a few friends in the area. Kevin and Michael felt a sense of belonging, which became their inspiration to open up a second pub in Kalamazoo. They said it felt like homecoming instead of being the new kid in town.
The space has contemporary accents. Behind the bar you'll see the usual mug shelf, but the Christensens said that it is not ordinary because it is filled with proudly displayed glass mugs made exclusively in Kalamazoo by Avolio GlassWerks, which makes it special.
Final Gravity loves music, so just like their Decatur branch, they also constructed a stage. In fact, Final Gravity has been the go-to place for local artists and bands to showcase their music to the folks of both Decatur and Kalamazoo.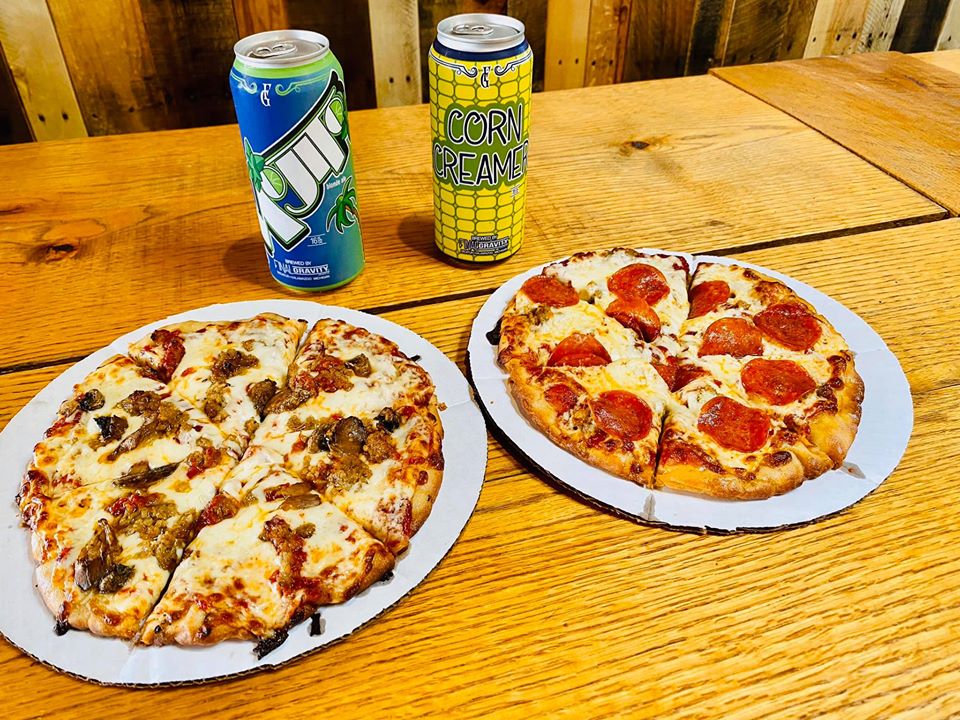 It is not the well-loved Final Gravity if it doesn't have live entertainment and activities. Their Kalamazoo branch hosts a selection of live music, such as West Michigan rockabilly artist Delilah DeWylde and local WIDR FM radio host DJ Hardbargain. They also encourage people to join their open mic night, which they hold once a month. But even with the numerous events being hosted at the pub, they still maintain a unique selection of events. It doesn't stop there, Final Gravity doesn't want to be like the rest and it has become their philosophy at the pub, being different is good. They have games like Cards Against Humanity and other adult games, which they play every Wednesday night. 
Both father and son love to give back to the community. Michael is active in the Sustainable Brewing Program at Kalamazoo Valley Community College, which partially inspired them to contribute. With the overwhelming support and love that they were given, it is very important for them to give back to the local community. 
Final Gravity Brewing Company also does its share in saving the planet. In 2018, they decided to go green with a biodegradable six-pack that could help save the environment and is said to be the first in the state. It is not new for the Christensens to do such a thing, according to them, everything is sustainable. They found a company called E6PR or Eco 6 Pack Ring. To make the six-pack, they use spent grain and other byproducts from the beer-making process, together with other plant fibers to create a completely biodegradable product. It is as strong as plastic, but it is designed to break down in just three months in a landfill. More importantly, it is not dangerous if ingested by animals. Final Gravity worked to become a distributor for Eco 6 Pack Ring. Kevin and Michael both wanted to make an impact on the environment, so their goal was to get other breweries aboard in the green movement.  According to the two, they believe that they can make the planet a lot better and a lot cleaner. They also want to protect all great waterways and great lakes with the help of their six-pack idea.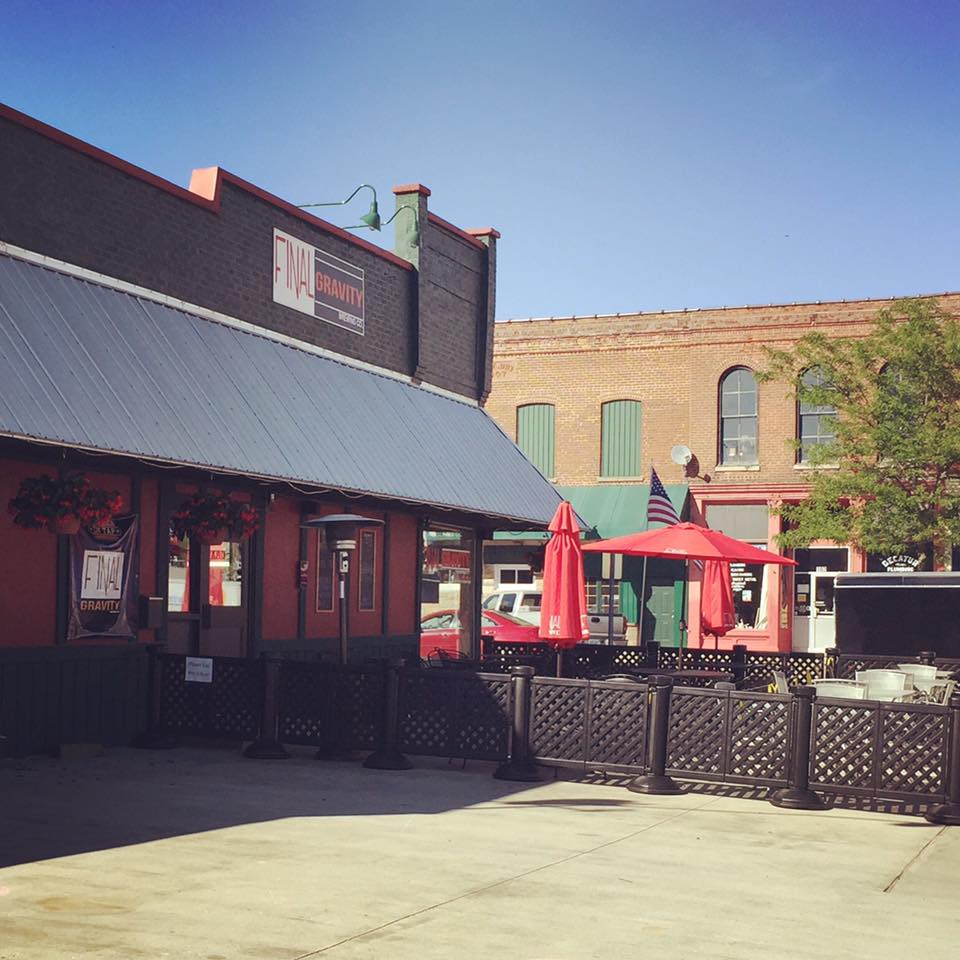 So, if anyone asks, how did Final Gravity become such a big hit? The answer lies within them. The father-and-son duo have really done a great job setting up their business and staying socially relevant.

The brewery is fueled by passion and dedication from the two. They supported their local community as a way to give back and built a community as well inside Final Gravity.